AMIS®
Hip Replacement Technique
Anterior Minimally Invasive Surgery
Anterior Minimally Invasive Surgery (AMIS) hip replacement surgery has a long track record of excellent results and can be performed safely through a number of surgical approaches.
 All approaches have their advantages and disadvantages and surgeons make a decision as to which approach they use based on patient factors, technical factors and their own training.
The anterior approach to the hip joint has been used by surgeons for over fifty years but it has only recently gained popularity in hip replacement surgery due to added benefits to the patient in the early post-operative period.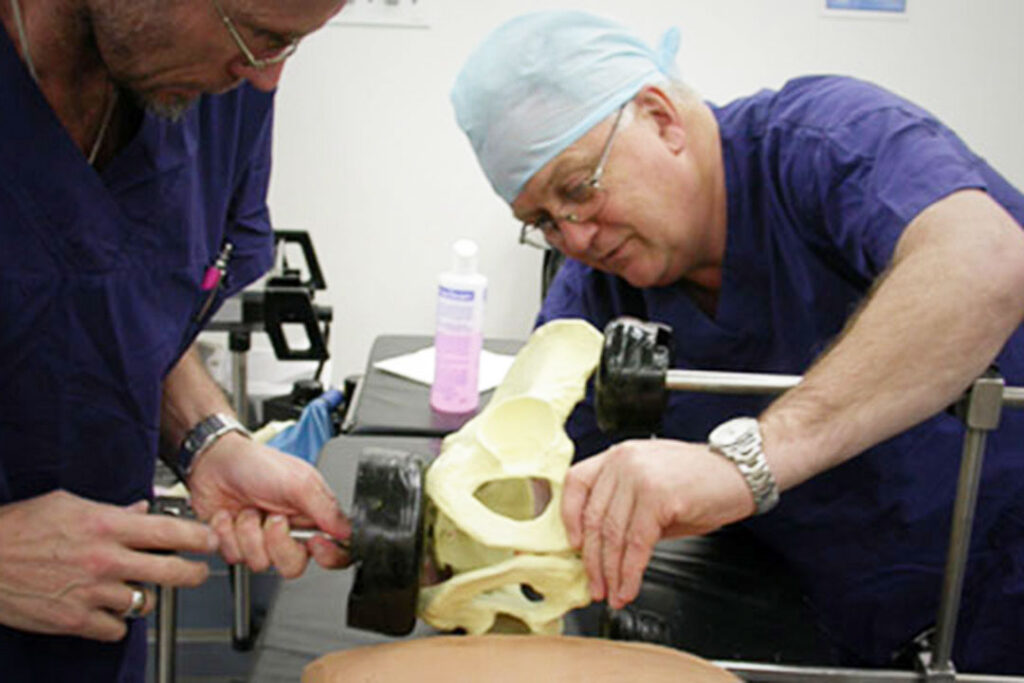 These benefits include- very early mobilisation, decreased likelihood of dislocation, minimal surgical trauma to muscle tissue, decreased pain and decreased wound length.
In its early introduction to Australia, there was a learning curve associated with the increased technical difficulty of performing a hip replacement through this approach.
Dr Farah has extensive training in the AMIS® technique through his fellowship under Prof. Lawrence Kohan and has helped pioneer a method to prevent leg length problems in this approach.
In addition to this, Dr Farah uses the Local Infiltration Analgesia technique (developed by Prof. Lawrence Kohan and Dr. Dennis Kerr) which provides optimal pain relief and the ability to mobilise within 4 hours of surgery.
If you need a hip replacement, Dr. Farah will choose the most appropriate approach for your individual situation and will decide if anterior minimally invasive hip replacement surgery is the most beneficial technique for you.
*AMIS® is an acronym coined by MedactaTM (an orthopaedic company supplying hip implants designed for insertion using the anterior approach) and stands for "Anterior Minimally Invasive Surgery."
Dr Farah is a reference consultant orthopaedic surgeon for Medacta International and helps train fellow orthopaedic surgeons in the anterior minimally invasive technique.
Other topics about your Orthopaedic Treatment
Get In Touch With Dr Sami Farah at AM Orthopaedics